A block away from the hotel at the corner of county roads A and D stands the former West Lima Post Office, known as "the P.O." This large sturdy building, built in the late 1800's, was originally a three room school house. Moved with a team of sixteen horses to its present location, it was then converted into a barber shop and Odd Fellows Hall. After that it was the West Lima Post Office and home of postmasters Henry and Georgia Hawkinson.
Currently residing in the P.O. are mIEKAL aND, Camille Bacos, Dizzy (a 22 year old Blue-fronted Amazon parrot),Tzara (a baby African Grey), Draga and Mina (both cats), and mIEKAL's hundreds of house plants. Shitake (a pygmy goat) lives outside, near a small aviary with three doves and two pigeons. The upstairs, a huge open high-ceilinged room, is often used by village residents for music, parties, yoga, dance, workshops, meetings, crafts, meals & other group activities. Downstairs are Dreamtime's offices, Xexoxial Editions publishing set-up & a permaculture library.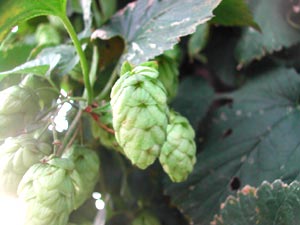 The "Hotel", the main residence of dreamtimers, is so-called because of its history as a teacher's hotel. It has two stories, eight bedrooms, two bathrooms & a combination kitchen-dining-living room. Hotel residents include Ken Grunke, Liaizon Wakest, Dave Burton (and sometimes Kirk.) The rest of the bedrooms are always open for guests. Also not far from the Hotel is Margarita, the domme goose & her gaggle of heirloom chickens, ducks & bibilici (be be' leach - Romanian for Guinea Fowl). Often, shared meals, lively conversations and Dave's band create an excellent atmosphere for building community. A cold evening spent in front of the P.D. Beckwith iron woodstove has comfortably replaced the desire to veg-out in front of a television.
The G-School, another 19th century one room school house is attached to 30-acres on a huge lush wooded hill, eight miles southwest of West Lima, near the town of Viola. We do herb-walks, morel hunting, ginseng hunting, hikes and have our maple syrup camp set up at the top of the hill. For years the G-School sat abandoned and unused until the year 2000 when Dan Hazlett and his great horned owl moved there. There is no electricity or running water there but that doesn't bother Dan because that's how he's lived for years.
A block down the road from the Hotel is The "Mansion" an inexpensive fix-me-up we bought in a package deal along with the Hotel. The Mansion, a sturdy old eight roomed building on a huge lushious overgrown lot. It is intended as housing for core Dreamtime residents, which will eventually free up space in the hotel for more visitors. We repaired the foundation, insulated it, patched the roof, put in electricity, people moved in and then we had an electric fire, which burned most of the inside of the house. We've started to re-renovate, but there's a lot more work to be done before it can be inhabited.
Near the P.O. is a lot we call the "Town Square." Its main feature is a huge 300 year old willow tree that's constantly dropping and regrowing its limbs. We're working on building a town park and grotto called "The Driftless Grotto of West Lima," a shrine to the Driftless Region. It has an old building foundation on it that we will make into an underground grotto, and since its been left to go wild we'll try to preserve the flowers, berries and other aspects of its recently formed ecosystem. We've already built a stone archway and part of a knee wall which will extend all the way along the front. Right now our resident woodworker is making an octagonal picnic table for the center of the park.
Three miles down the road, is a forty acre property and an old farm house we call the Beaver House, The winding Pine River begins near & flows through the property, previously providing a home for cute little fuzzie beavers that the DNR has recently traped and taken away. The beavers have built countless dams & lodges over the years, forming large ponds & constantly increasing the size of the wetlands. Over the years, Dreamtimers have gathered on the hill overlooking the river for sweat lodges, potlucks, teepees, & memorable meteor-shower watchings. Now residing there is Stephen Freer who originally bought the house in 1975 and later donated it to XE.
Built in 94 as a work shop, the strawbale hut was never finished... It is still standing, the load bearing bales are starting to sag after 10 years. We've always envisioned saving this structure but puttings posts under it & redoing it with strawbale infill. Perfect job for an ambitious intern (LIKE YOU?!)
Between the School and the Gym is the Pottery Studio. We use our own clay, dug from the premises. We have a kick wheel 2 kilns plenty of glazes and as much clay as you can use. We've had several potters here scince it was built but it really needs a caretaker.
Dreamtime gardens have nearly doubled in size every year we've been here. In the 2-acre field behind the school building we were lucky to have started with as much as 2-3 feet of top soil. (Visitors from other parts of the country are jeaolous when they see the soil of the Driftless Region, rich dark & fertile, mostly clay-loam.) We've planted a wide assortment of perennials & annuals - strawberries, aspagarus, greens, brassicas, nightshades, root crops, legumes, aliums, etc. On "the wing" (a strip of land that juts eastward from the gymnasium), we've begun a perennial berry garden - raspberries, blueberries, gooseberries. & To an apple orchard planted 4 years before we arrived, on the westernmost end of the field behind the school, we've added cherry, pear, mulberry, buartnut, chestnut & hardy roses. We've lined the path to the orchard with hardy currant & nanking-cherry bushes & buartnut trees. We have also planted a grape arbor adjacent to the orchard. Visitors camp out in the orchard during our warmer months. Between the orchard & the vegetable gardens are a cacti & succulent sculpture & rock garden, herb & flower areas, a fire pit, mud pit, funky trellises & menstrual hut. We've got a goat pen with two milking mamas, a number of chickens & ducks, & a few too many stray cats. We picture more perennial plantings, a kid's playhouse, butterfly garden, pond, catchment system, sound sculptures & more. & Other Dreamtime gardens include a concentric-circle garden at the Beaver house, beds in the Mansion yard & on "the wing". In the spring of 1995 we began planting The Theatre of Plants, an extensive nut orchard spanning a 7-acre area on the Beaver property. The Theatre of Plants consists of rows of nut trees (every hardy nut that will grow in this area) radiating out from a circle of hybrid poplars. As they grow, the poplars will be woven together to form a living shelter. On the south-facing side of the quonset hut there's a temporary greenhouse which has been filled to the brim with plant starts every spring. We hope to multiply greenhouse space tenfold before the turn of the century, in fact we're currently writing grants to build a full-fledged greenhouse on the wing.